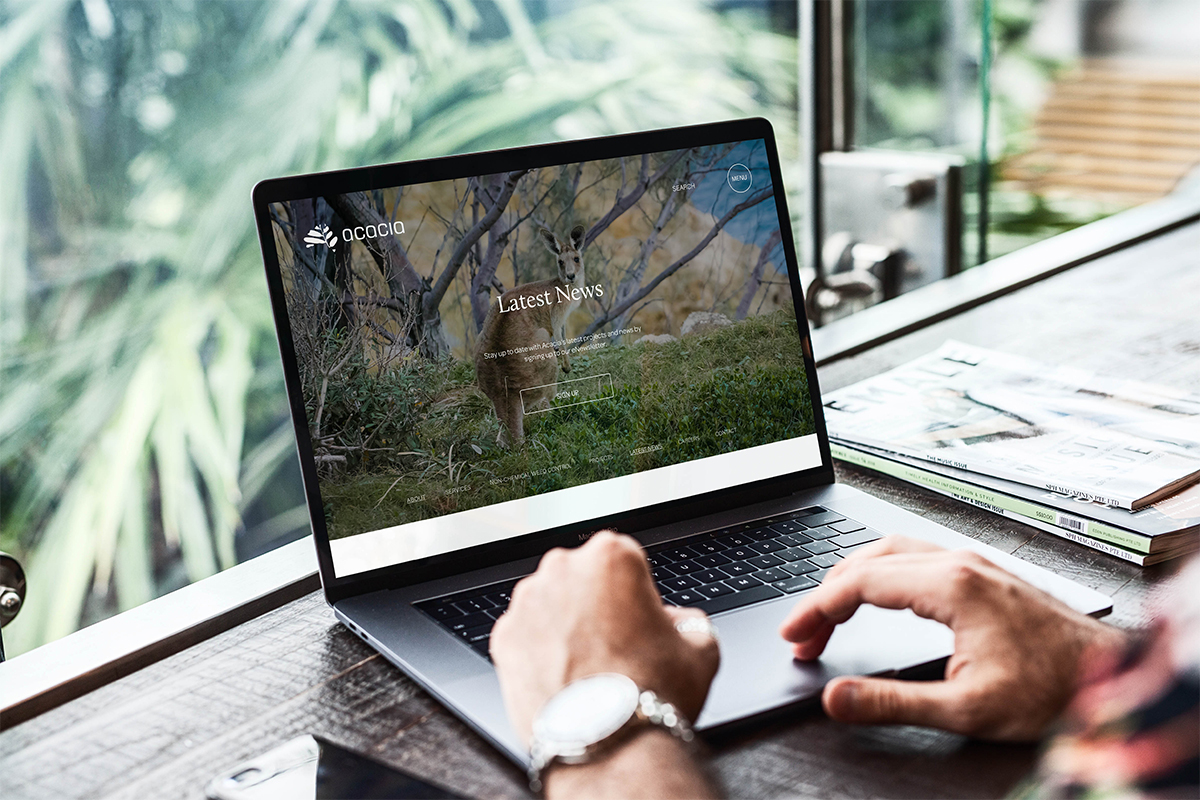 Acacia Environmental Management
Disciplines: Brand identity, Communication Strategy, Copywriting, Case Studies Development, Website Design and Social Media Management
Acacia Environmental has been a valued client since 2019. Over the last 15 years, the company have successfully grown organically, through word-of-mouth and tenders.
The focus for 2020 was new growth opportunities, with an integrated marketing campaign that would build awareness and promote key products and services, as well as a refreshed brand that could skilfully articulate Acacia's narrative and clear point of difference.
This process kicked-off with a full brand audit, followed by the creation of a contemporary brand identity and communication strategy. We then designed and built a beautiful, intelligent website, complete with downloadable case studies showcasing their prolific environmental work. We currently deliver ongoing social media and monthly eNewletters  services.