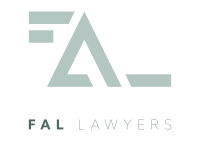 "We loved working with the team at Sidedoor to bring our brand to life and align with who we are as a business and the values we live by.
The branding and additional collateral Sidedoor designed are so fresh and better than we could have imagined! Julie and her team were so professional and always went above and beyond! "
Chloe Moorfoot, Partner at FAL Lawyers


"We are delighted with our partnership with Sidedoor. They have refreshed our current range and we have launched new lines together. The process has been collaborative and straightforward, and we are thrilled with the results."
Beth Hurley, National Account Manager at Chocolatier Australia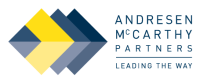 "I am writing this testimonial on behalf of Andresen McCarthy Partners, we are a long-term client of Sidedoor. We are delighted to share our experiences and express our deep appreciation for the outstanding services provided by Sidedoor.
Sidedoor's branding and design services have played a crucial role in enhancing our brand identity and communication materials. Their creativity and artistic expertise have brought our vision to life in ways that truly resonate with our clients headlined by our tagline "Leading the way".
Furthermore, Sidedoor's project management and communication skills have been invaluable throughout our partnership. They have consistently delivered high-quality work within agreed-upon timelines and have been responsive to our needs and feedback. Their professionalism and attention to detail have made our collaboration seamless and enjoyable.
We wholeheartedly recommend Sidedoor to any organisation seeking exceptional branding and design services. They have been an indispensable partner in our journey, and we eagerly anticipate many more years of creative collaboration."
David Cassarino, Partner at Andresen McCarthy Partners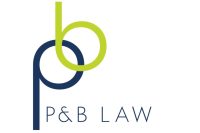 "When P&B Law decided it was time for a complete rebranding, we turned to Sidedoor for their expertise, and it was one of the best decisions we've made. Julie and her team were instrumental in helping us redefine our identity. They seamlessly handled everything from developing a new logo and colour palette to creating new email signatures, letterheads, document covers, and even refreshing our office signage. The most exciting part of our collaboration was the creation of our stunning new website.
Julie Jackson and her team at Sidedoor not only possess exceptional creative skills but also have an innate ability to understand their clients' needs. They took the time to listen to our vision, and then they worked with us every step of the way, providing guidance and insights to ensure our rebranding was a success.
One aspect that stood out for us was the constant follow-up and attention to detail that Julie and her team demonstrated. They were always proactive in keeping us informed about the progress of our project and chasing us up to make decisions ensuring that we did not get bogged down in the day-to-day running of our business. This helped make the rebranding process smooth, efficient and timely.
We at P&B Law couldn't be happier with the result and exceptional services provided by Sidedoor and would highly recommend Sidedoor to anyone seeking top-notch branding and design services."
Jesse Sharp, Partner at P&B Law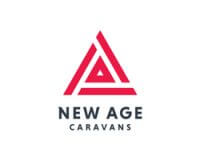 "We have been working with the team at Sidedoor for over 3 years, and have found them extremely easy to deal with. The projects we work on can often have unrealistic deadlines. Where most suppliers can't help us, I know that if it's possible, Sidedoor will help us get it done, and to date have never let us down.
Sidedoor have come to know our brand as well as, if not better than we do, which is key in this industry. With the creative and marketing campaigns created by Sidedoor, we not only stand out in the crowd but we turn heads as well. The passion and dedication the team have for our brand shows in all the work they do for us, in a small Marketing team this extra arm of our business helps us relieve the stress we can be under to get deadlines and campaigns done and for this we are very grateful. Once we have a project briefed into Sidedoor, they will always let us know if they feel the project could be done in a better way, more cost effectively or strategically which is why we value working with them.
I have loved working with Sidedoor from a professional as well as personal point of view, it feels like we are part of a family rather than work colleagues and that is because of the culture that Sidedoor operates in and makes it so easy for us to deal with on a day to day basis. The team follow a job from start to finish at 100% capacity and the pride they take in their work is as if it were their own company. I would not hesitate in recommending their services to any other company in the future."
Nicole Miller, Marketing Manager at New Age Caravans

"Sidedoor are first and foremost, incredibly professional. As an Economic Development and Marketing professional in Local Government, it is essential for me to source quality partners that we can trust to deliver lasting outcomes. After giving Sidedoor a basic brief, the copy, imagery and communications plan that was delivered were outstanding. Sidedoor and their interpretation of our brief, showed me that being creative, determined, focused and unwilling to reach anything other than the highest quality, are all parts of what they do best. Sidedoor liaised with clients, producers and voice-over talent to bring together a unique, dynamic and targeted Shop Local Campaign that both Mitchell Shire Council and Sidedoor can be hugely proud of. I would have utter confidence in recommending Sidedoor for creative marketing and communications work. If you want something done right with a quick turnaround time, ask Sidedoor."
David Power, Economic Development at Mitchell Shire Council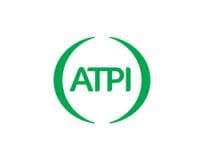 "The personalised service, passion and enthusiasm shown by the team at Sidedoor in developing and executing our Commonwealth Games campaign was exemplary. It really captured everything we were looking for from concept creation and consultancy through to delivering multiple elements in a tight time-frame. ATPI would highly recommend Sidedoor's range of services to deliver an end to end marketing campaign with excellent support along the way."
Victoria Jaworskyj, Sales and Marketing Manager, Groups and Events at ATPI
"We have enjoyed a great relationship with Sidedoor during the past four years. Sidedoor help us present our critically important on-board safety information. The products they've developed for us have enhanced our brand and customer experience and at the same time helped us to keep millions of our customers safe. They've developed an excellent understanding of our business as well as our specific regulatory requirements and deliver cleverly considered solutions. The team are flexible in the face of sometimes difficult requests, but more importantly, are very good fun to work with. As an airline that aims to set the standard in the low fares sector our business is lean, our timelines are tight, and our expectations are high. We demand perfection and value, and Sidedoor consistently exceed our expectations. It has been our pleasure partnering with Sidedoor."
Tom Pearson-Piper, Cabin Standards Manager at Jetstar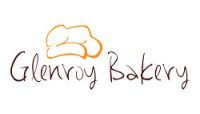 "Glenroy Bakery is a wholesale Bakery that has been operating for about 50 years. We were still using a logo that was over 25 years old and all our packaging looked very sad and outdated. Sidedoor worked PATIENTLY with us to create a logo that we felt was "us". They then helped us to incorporate it into every part of our organisation. Packaging, product catalogues, letterheads, and our most important mobile marketing unit, our trucks. We are so proud and happy with our new logo. During the whole process, Sidedoor held our hand and made the transition effortless and painless, and I always felt I was dealing with a very professional company."
Teresa Cristiano, Director at Glenroy Bakery