Collective: Making sense of social platform chaos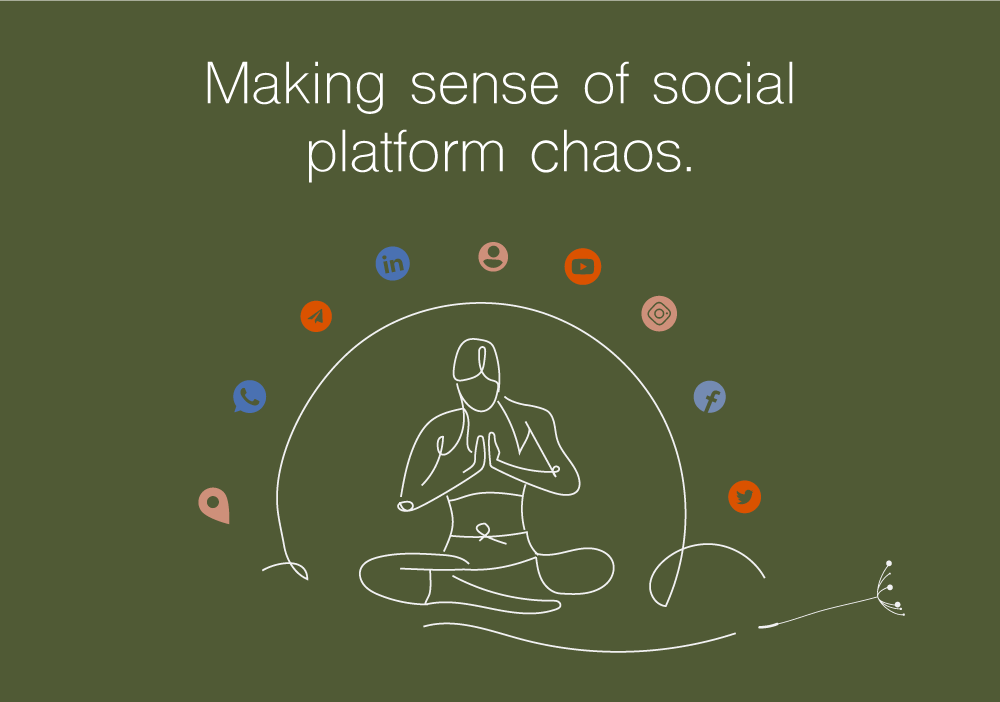 Just when people finally grasped the 'holy trifecta' of social media marketing
(Facebook + LinkedIn + Instagram), a new player joins the squad.
We've all now heard of TikTok (some of us have regrettably danced for it).
But have you heard of Lasso, Vero and Anchor? T
hese are predicted to be the new 'it' apps of 2020/21.

Here's a snapshot:

Vero
Like Instagram, Vero allows users to share images and videos but without the pressure of wanting people to like it.
Vero markets itself as a social network free from advertisements, data mining and algorithms.
Lasso:
Facebook has quietly released Lasso, a new social media app for the creation and sharing of short videos to compete with TikTok.
Anchor:
Allows an easy way to make a podcast. It's the only app that lets you record a high-quality podcast, and distribute it everywhere
Unless you are in the tech biz (or partake in tech subculture), it's difficult to keep up.
Most of these new apps live on the periphery of the social media landscape,
even for us savvy professional marketers.
Many marketing departments believe if their brand is not on every latest platform, it won't be relevant.
Rest assured, it's just a fallacy. It is perfectly okay for brands not to be early adopters.
In truth, it is better to focus energy on the few platforms your customers use and engage with and do that properly rather than a shotgun approach.
The good news is you can still be considered 'cool', even innovative, by sidestepping the platform pandemic.
By building on other aspects of your business (and industry) which require new, progressive thought, you can lead positive change.
And that will more likely generate social engagement than an awkward, 15-second, TikTok video (sadly I speak from experience).
For more information on how you can improve your social media strategy, contact our team today.

---