Collective: How to improve your BXP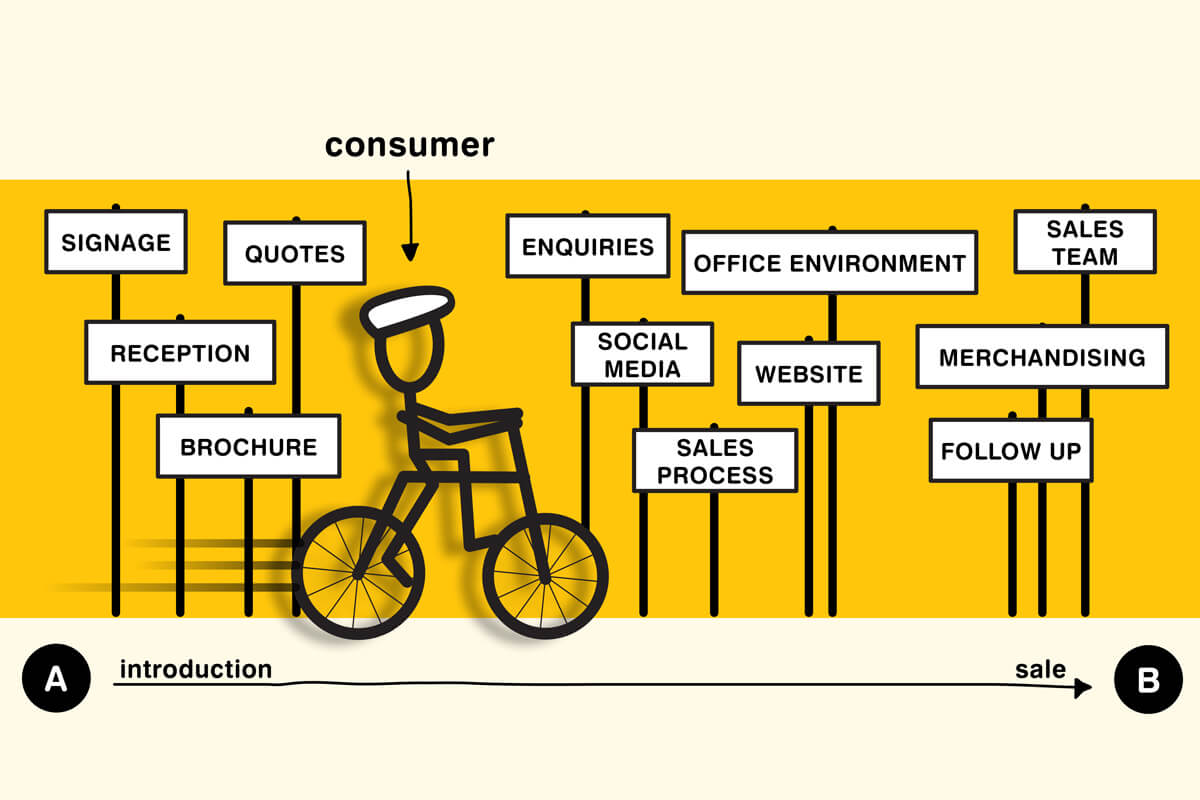 What is your BXP?
Your BRAND EXPERIENCE is every touch point you have with your customer. It's the journey they experience, from A (introduction) to B (the sale).  The better the experience, the quicker your brand will grow as will your brand equity.
Whether your business is a shop front, on line or sold through a reseller, the brand experience needs to be authentic, memorable and a true reflection of the brand personality so that you build your brand and create a lasting connection with your audience. Ultimately connection = loyalty. These days, we get caught up in new technologies, being faster, smaller, cheaper and immediate that many businesses often forget the basics.
How to improve your BXP
First up, you need a clear understand of what your brand represents, the brand personality and how you want to be perceived.
Write a list of all the steps in the customer process and then evaluate your customer's experience.
What could you do better to make a lasting impression?
Identify and understand your customers – their needs, challenges and expectations so you can make an emotional connection
Ensure that every staff member knows and lives the brand values
Under promise and over deliver
Do the little things… go the extra mile
"Don't judge a book by its cover" – well unfortunately we all do, so first impressions do count. Think about yours:
At reception or on the phone
Your building entrance and directional signage. Is it easy to find, inviting, comfortable. Do you play music or display your work/achievements? Does the environment reflect your brand personality and appeal to your audience? Should it be more fun, professional or youthful or even interactive?
Website – think about the initial appeal and functionality. Does it have instant appeal?  Solve problems? Easy to navigate?
Review your sales process
Quotes/proposals
Packaging
Consistency is crucial. Create a memorable brand experience across all marketing channels. This includes the branding, the language of your communication material, the look and feel. Create an expectation and deliver it. Lastly, focus on building the relationship, continue the conversation (e.g. follow up emails, thank you's, social media engagement, provide new offers, feedback forms) and reinforce your brand value beyond the initial sale.
Get this right and you will promote loyalty and create Brand Ambassadors.