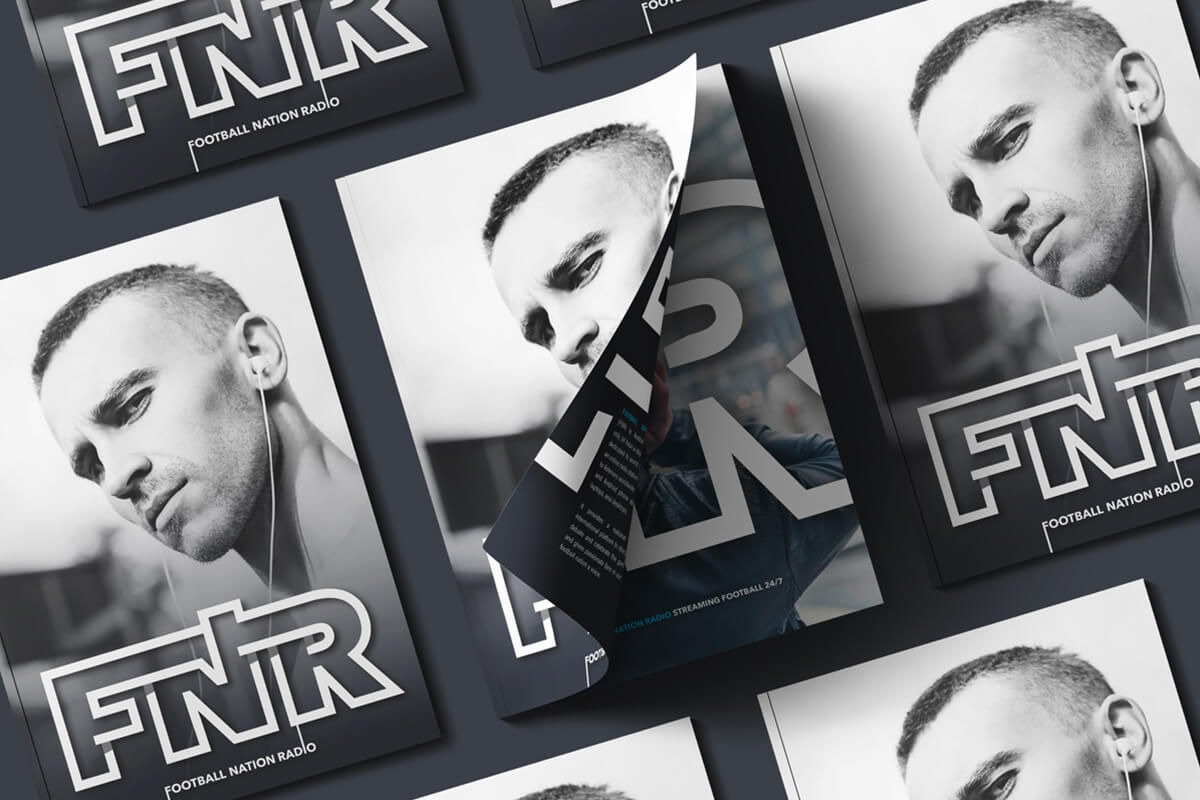 FOOTBALL NATION RADIO (FNR)
Disciplines: Brand Identity, Design, Copywriting, Print, Signage Development
FNR is Australia's first and only 24 hour-a-day radio station dedicated to the world of football. As an online radio station, it's accessible to listeners worldwide via iPhone and Android phone apps, iPad, laptops and desktops.
During its initial conception, the team at FNR asked Sidedoor to create an edgy brand identity that was visually powerful and exciting, aimed at early adopters and die-hard fans.
From the polished and bold colour palette, to the pronounced, acute uppercase characters used in the logo we developed a smart and sleek look that embodied football ideology and had an immediate impact. This brand personality was then adopted in all touch points for both consumers and sponsors including brochures, website and also extended through to the stations interior environment.
Results included the subscription of 250,000+ listeners in the first 6 months of the campaign's launch.