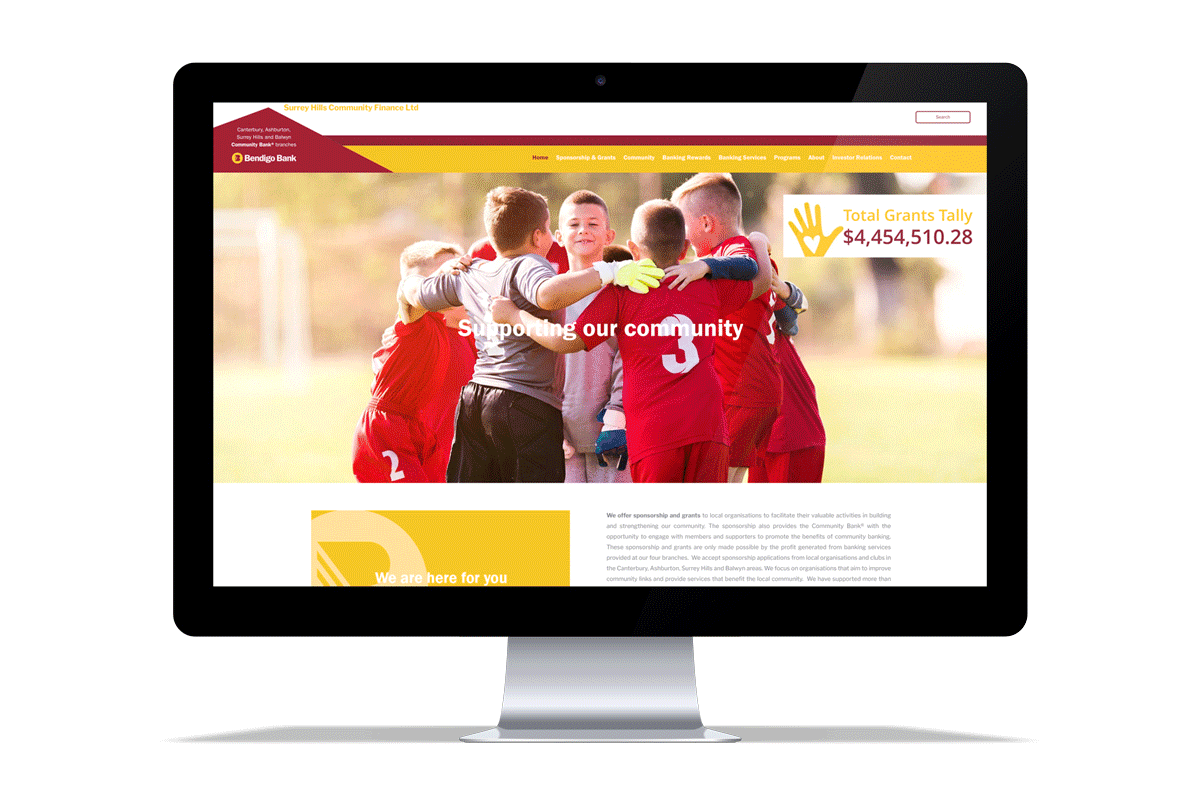 Bendigo Bank Community Bank® – Canterbury Surrey Hills Community Finance
Disciplines: Website Development, Tactical Campaigns, Design, Digital, Print
Canterbury Surrey Hills Community Finance Ltd. is a franchise of the Community Bank®, a network of banks designed to empower local communities by giving them direct equity in their banking service provider, as well as the scale advantages associated with Bendigo Bank.
Sidedoor was briefed to design and build a bespoke website to effectively represents the four Bendigo branches that make up the franchise, with a focus on its personalised experience and community spirit. Following a web audit, we developed a site plan and structure to accommodate all stakeholders, whilst creating an emotive, engaging and professional site.
 Our on-going work includes development of campaign themes, tactical initiatives  and supporting promotional material e.g. The Banking Rewards Program.