Collective: How 'brand concept' improves the performance of 'brand equity'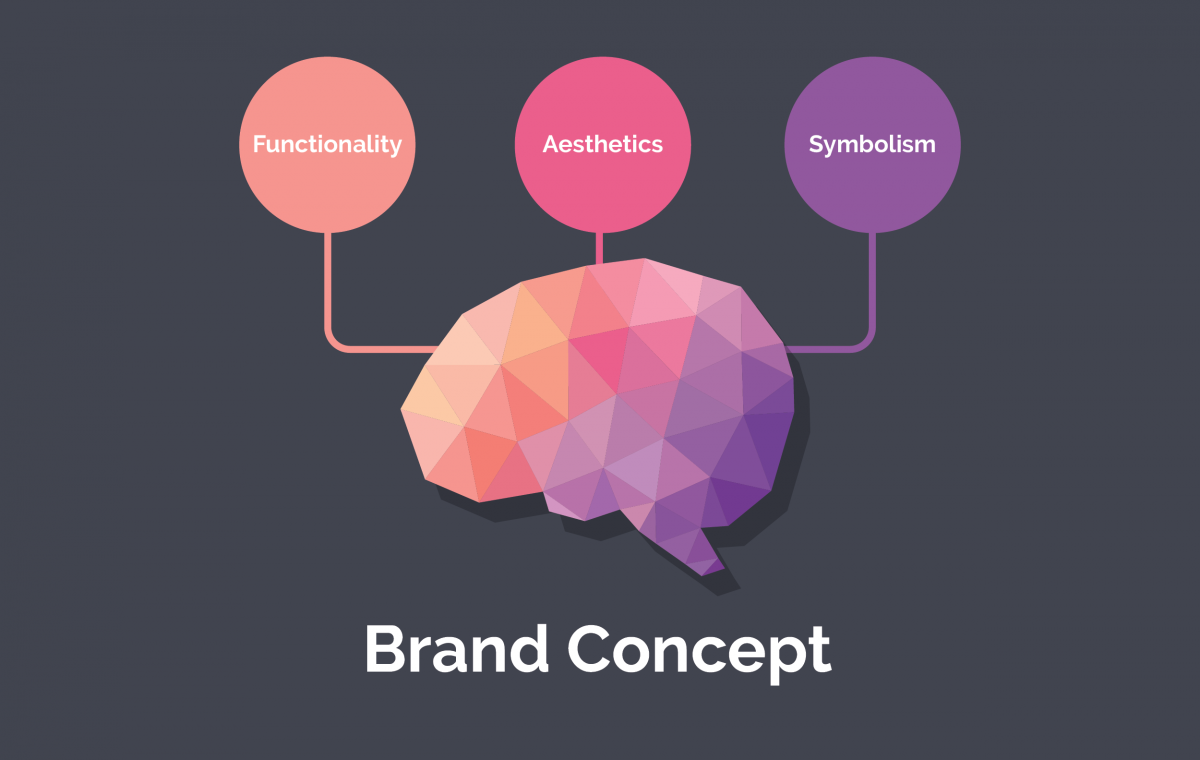 The importance of brand equity has been recognised in marketing literature for at least three decades as an intangible asset that promotes strong performance. Furthermore, brand equity is proven to impact brand loyalty and the company's financial value.
But which marketing functions influences brand equity the most? A 2018 research paper by Joo-Eon Jeon from the Anyang University explores the purpose and performance of 'brand concepts', as well as its features and effects on brand equity market performance.
What is a 'brand concept'?
A brand concept is best defined as being an abstract meaning or idea that provides a brand its sense of self (in layman's terms). A brand concept gives consistency to a brand's identity.
Before developing a brand concept, a company will first identify its prominent brand concept feature; Functionality, Aesthetics, or Symbolism.
Functional brands are defined as having customers who are motivated by-products that solve consumption-related problems. The key message here is typically product performance (Samsung, Dyson, Google)
Aesthetic brands are designed to fulfil the consumer need for sensory pleasure, enjoyment, and gratification (Apple / Pixar / Coca-Cola
Symbolic brands – also referred to as emotive brands – should emphasise the relationship between the brand and the consumer's self-identification (Dove / Veuve Clicquot / RSPCA).
The best brands have exploited each feature exceptionally well over time.
Take Nike, for example. On the one hand, the company creates products worn by elite athletes seeking to enhance performance. On the other hand, Nike's core customer base is not the elite athlete. They are everyday people of all ages, races, and fitness levels who subscribe to the fundamental belief they can do anything. Nike's brand concept is "Just Do It," an intensely personal proposition that evokes an "all or nothing" mindset. Nikes uses models and athletes who aren't smiling and happy – they are instead performing strenuous physical activities with their game faces on. Whether the consumer is purchasing Nike to enhance performance while they train at an Olympic track, or, to provide optimal comfort while they run errands is irrelevant. Each is an individual on an important mission and they demand the best product to support them on that journey.
The result of this concept? Besides reporting a net gross profit of 16.24 billion (US) in 2020, consumers associate their Nike purchases with the prospect of achieving greatness (on the track or at the supermarket, respectively).
So, while Nike products deliver optimal functionality and performance, they no longer need to talk about that aspect as much (other than at store level) as it's now a 'salient concept'. Today, the brand concept is regarded by aesthetic appeal (sustainability/innovation/style) and emotional symbolism (have the best, because you need it to perform at pique).
As with Nike and other successful brands like it (Ikea, Toms, Dyson) the impact of the 'brand concept' on brand equity is proving to be significant.
Sidedoor is a Brand and Communications agency based in Melbourne. For more information on how we can help you develop your brand and build more equity, contact our team today.