Collective: Brand Vision: Why it Matters Most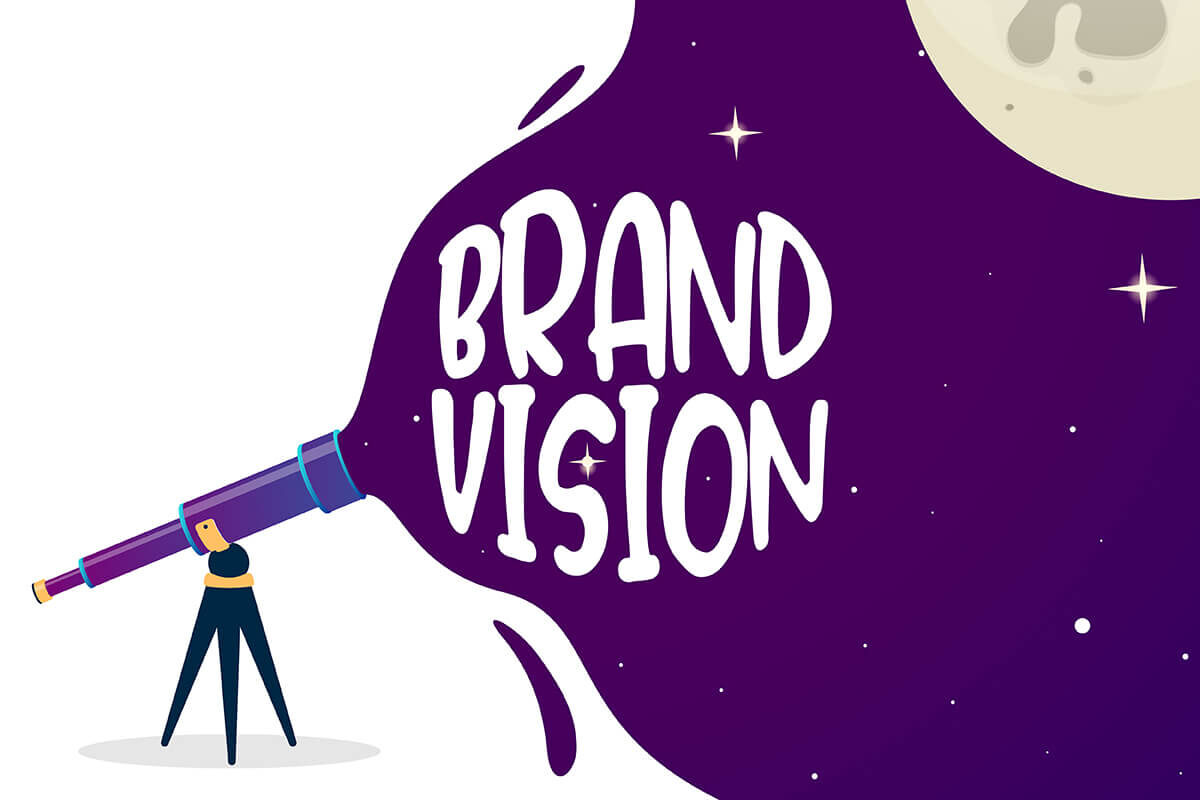 You've all heard all the usual brand strategy terms such as Brand Vision, Brand Mission, Brand Purpose, and Brand Value.
Too many companies embark on the feel-good exercise, populate templates and print words on walls without fully understanding their value, how to build success from them, and how to translate them from words into actions.
The reality is, whether we are talking about a personal relationship, travel, career, or Brand, the journey starts with Vision. It is a road map to failure and success, bringing flashes or glimpses of what is possible. It keeps dreams alive, businesses agile, and everybody accountable.
A 2018 report from the World Economic Forum found that a 'sense of purpose' in work is the second most important criteria for millennials considering a job after salary. For this rising power spender, 'Vison' is imperative in selecting their employer of choice and preferred brands.
For SME businesses, the Vision can appear ambiguous and unachievable. Many don't go as far as putting pen to paper. Others go too far and decide their Vision, Mission, and Values in isolation without reference to business goals. And we've seen an overabundance of businesses define a Brand Vision, only to communicate it poorly.
What makes a Brand Vision strong?
It must be authentic. It will map out the intended journey for a minimum of 5-10 years. It will detail short-term objectives (culture, staffing, business growth rate, etc.), together with longer-term altruistic ambitions (carbon neutral, build a global community, abolish homelessness). The products, services, supply chain, and culture will all align.
David Aaker explains it perfectly in his book '20 Principals that Drive Success'. He says, "First, brand identity is the cornerstone of brand strategy and brand building. You need a verbal description of the Brand's aspirational image, together with what you want the Brand to stand for in the eyes of customers and employees. That description drives the brand-building component of the marketing program and greatly influences the rest of your Brand's activity."
Several vital components help direct CMO's through defining a solid Brand Vision and incorporating it fully into the business to David's point. The process starts with gut-checking the existing Vision with the below checklist or by considering each feature during the initial planning stages:
Is it too conceptual and vague?
Is it overly constrained and lacks aspiration?
Is it differentiated enough from competitors?
Is it authentic?
Has it been persistently communicated throughout the organisation and to customers?
Do you periodically reflect on your Brand Vison's reality and if it's working for the company?
Do you involve your employees in defining the Brand Values that support your Brand Vision?
Does it show differentiation and answer why you are trying to achieve the Vision?
Does it motivate and inspire employees to stay focused and create a culture of perseverance?
Is it helpful in navigating the business through short-term setbacks and responding to challenges with practicality and mindfulness?
Has it supported you to adapt to change and uncertainty in innovative ways, improving business ability?
Can you use it to attract visionary leaders and employees who show a more substantial commitment to the strategy and often contribute progressive thinking?
If you get the Brand Vision right, you will inevitably become the leading Brand you're aspiring to be.
Don't yet have a Brand Vision, or perhaps feeling it is time to review? We can help.
For more information, contact our team today.